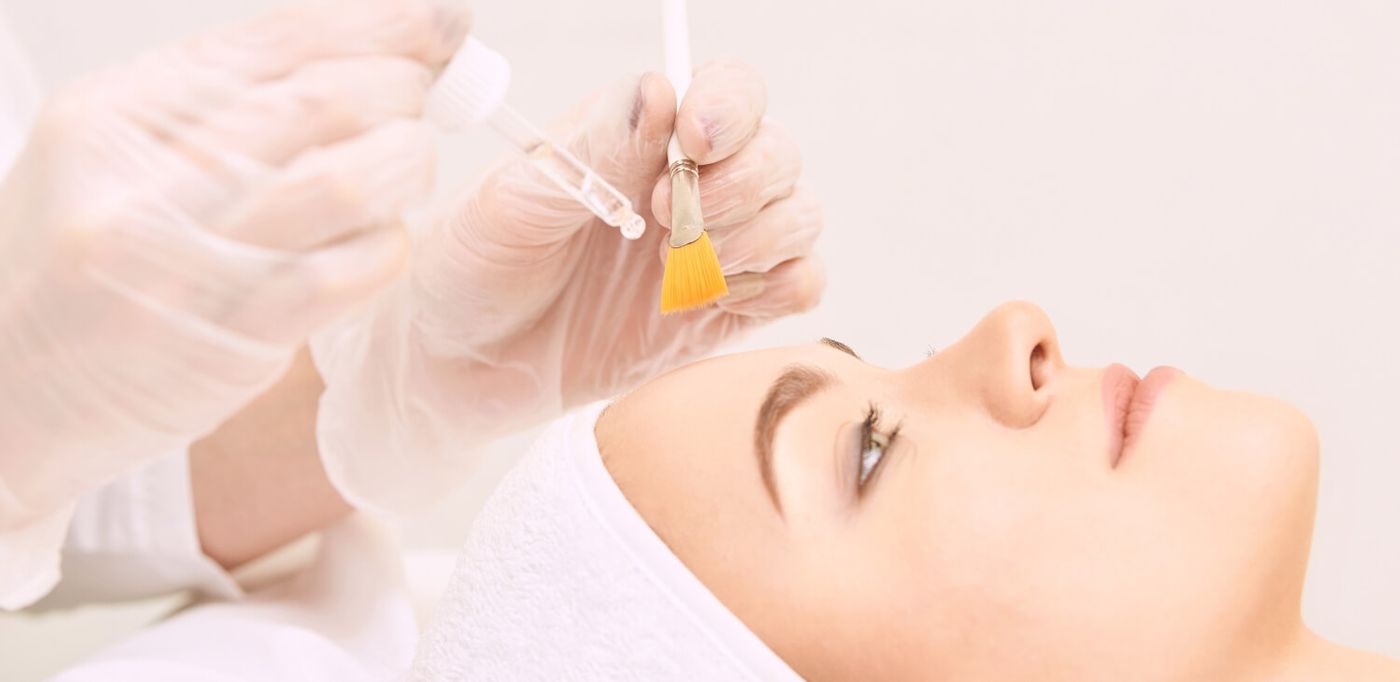 What are peels?
Chemical peels use a chemical reaction to remove the outer layer of skin known as the epidermis to reveal the healthier and more beautiful skin underneath. Peels range from light to medium, to deep. This procedure can be applied to the face, hands, and neck.
When are chemical peels recommended?
Chemical peels are recommended for people who are unhappy with their skin for a variety of reasons including the presence of wrinkles and fine lines, sun damage, acne scars, hyperpigmentation, scars, melasma, uneven skin tone, and/or redness. A chemical peel can treat all of these conditions by removing the outer layer of the skin to reveal a more even and youthful skin underneath.
What are the different types of chemical peels?
Superficial peels – these are the mildest of peels because they use mild acids such as alpha-hydroxy acid to gently exfoliate. This type of peel penetrates the outermost layer of skin.
Medium peels – these are the next step in-depth and use trichloroacetic or glycolic acid to reach the middle and outer layer of skills. Since the depth is increased, this type of peel is more effective for removing damaged skin cells.
Deep peels – these are the most penetrative peels and they reach the entire middle layer of the skin to remove damaged skin cells. Deep peels typically use phenol or trichloroacetic acid.
Peels Offered by the National Center for Plastic Surgery
SkinBetter Peel
Is Clinical Peel
Fire and Ice Facial Peel
ZO Stimulator Peel
ZO 3 Step Peel