National Center for Plastic Surgery offers exemplary plastic surgery, as well as non-invasive plastic surgery procedures, such as laser treatments. Our mission is to help our patients feel good about themselves and the way they look. We believe in offering comprehensive treatment options that uphold the highest standards of excellence. All of our procedures begin with an extensive consultation in order to ensure you are having the right treatment for you. Below, we'll take a look at the laser treatments we offer at our skin center. Schedule a consultation today!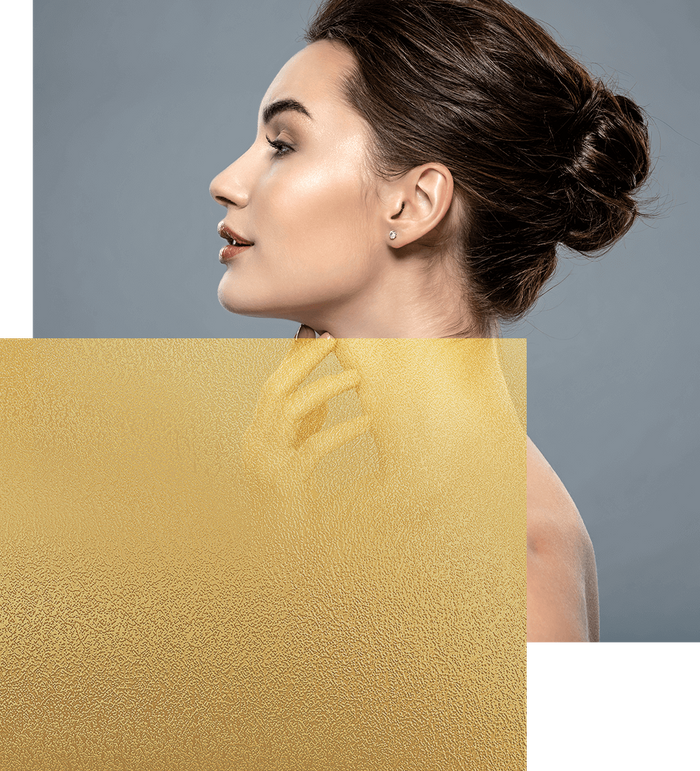 Benefits of Our Laser Procedures
Quick and relatively painless

Little-to-no downtime

Helps reduce visible signs of aging, such as fine lines and wrinkles

Helps with acne and acne scarring

Helps reduce and/or eliminate irregular skin pigmentations

Offers a brighter complexion

Smooths out the skin

Helps reduce the size of pores

And more
TYPES OF LASER TREATMENTS

Forever Young BBL
Forever Young BBL (Broad Band Light)is a special technique of BBL that uses light energy to help rejuvenate your skin by targeting fine lines and wrinkles. It can also remove hyperpigmentation, including red and brown spots.

BBL HERO Face and Body
BBL HERO (High Energy Rapid Output) is the cutting-edge light-based procedure to encourage stimulation of collagen production, evening out redness, and reducing pigmentation. BBL HERO can treat any part of the face and body in a matter of minutes.

BBL Forever Clear
BBL Forever Clear is a non-invasive skin care treatment that uses infrared light to specifically target the cause of acne in order to help eliminate breakouts. It helps to eliminate the bacteria that causes acne and reduce inflammation.

HALO Laser Resurfacing
HALO Laser Resurfacing uses both ablative and non-ablative lasers to treat visible signs of aging, such as sun spots, fine lines, and wrinkles. It treats both the epidermis and dermis layers of your skin at the same time.

NANOLASERPEEL
NanoLaserPeel targets the top layer of your skin with light energy in order to give your skin a smooth, beautiful glow. It refreshes and reinvigorates dull, dry skin in a very short amount of time with little-to-no downtime.

Contour TRL
Contour TRL (Tunable Resurfacing Laser) helps to resurface your skin and eliminate damage caused by time, pollutants, and the sun. This skin care treatment is used to help eliminate fine lines, wrinkles, and skin pigmentations that are irregular.

Lumenis Quattro Laser Hair Removal
Lumenis Quattro Laser Hair Removal uses two wavelengths in its diode lasers in order to achieve long-term hair removal. It also uses high-speed vacuum-assisted technology and ChillTip Integrated contact cooling to make skin care treatments fast and effective. It can be used to treat razor burn, varicose veins, and pigmented lesions, too.

Clear and Brilliant
Clear and Brilliant is a nonablative superficial laser targeting fine lines and minor pigmentation concerns. It's great for all skin types with little to no downtime. This is an excellent option for introductory lasering in the early stages of aging.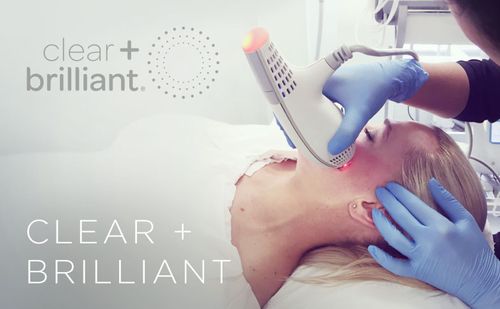 What is Clear + Brilliant?
Clear + Brilliant is a 1927 nm non-ablative laser to improve the current condition of your skin and prevent signs of aging from showing and progressing. This procedure stimulates new collagen growth which in turn boosts skin tone, smooths texture, shrinks pores and reduces hyperpigmentation.
When is Clear + Brilliant recommended?
Clear + Brilliant is recommended for patients who are bothered by superficial lines around their eyes and mouth, fine lines on their cheeks, rough skin texture, and superficial pigmentation. We also use this treatment as a good maintenance option (often combined with BBL Corrective) following an ablative laser to stimulate collagen in your skin throughout the year. Lastly, it's a go to treatment for younger patients wanting to see tangible results and preventatively target aging.
What are the benefits of Clear + Brilliant?

Great for all skin types

Less than 24 hours immediate downtime

Improvements in as little as 1 week

Completely Customizable with dual handpieces to target different concerns
CHOOSE NATIONAL CENTER FOR PLASTIC SURGERY TODAY
When dealing with something as important as your looks, you want to ensure you have full confidence and trust in the surgery and skin care clinic you have chosen. National Center for Plastic Surgery offers the best skin care treatments in the greater Washington D.C. area, as well as surgical procedures. Our highly skilled and dedicated team ensure you are receiving the absolute best care and the best procedure to meet your stated goals. All of our staff hold exemplary credentials, certifications, and degrees. Rest assured, you are in good hands. If you are interested in any of our surgical or non-surgical skin care treatments, contact our Washington D.C. or McLean office to schedule a consultation today.