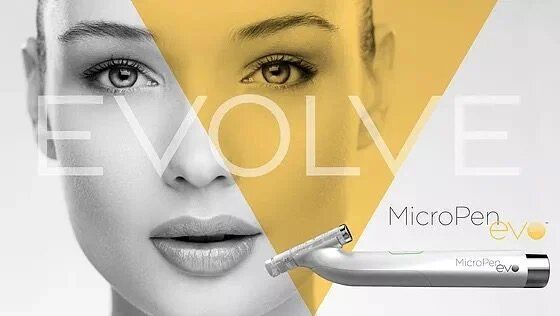 Welcome to the new generation of microneedling: The MicroPen EVO
The new, Eclipse MicroPen EVO is an FDA-cleared, 12 needle gauged pen. With unmatched clinical performance, a superior safety profile, and the most ergonomic design, MicroPen EVO is microneedling evolved.
What is microneedling?
Micro-needling is also known as collagen induction therapy or "CIT" and works by creating tiny areas of micro-injury to the skin to promote healing and stimulate collagen production. These micro-injuries allow your provider to topically apply different mediums to the skin for optimal hydration and rejuvenation. The result? Smooth, tighter, and refreshed looking skin.
When is microneedling recommended?
Microneedling is recommended for patients who want to reduce the appearance of scars (acne/surgical scars), enlarged pores, and anti-aging.

What are the benefits of microneedling?
• Safe for all skin types
• Quick and painless procedure
• Less than 24 hour immediate recovery
• Customizable treatment options depending on your concern (Anteage MD Stem Cell Growth Factors, PRP)
• Great for acne scarring
To learn more about the Micropen EVO and what it can do for you, contact us to schedule a consultation!