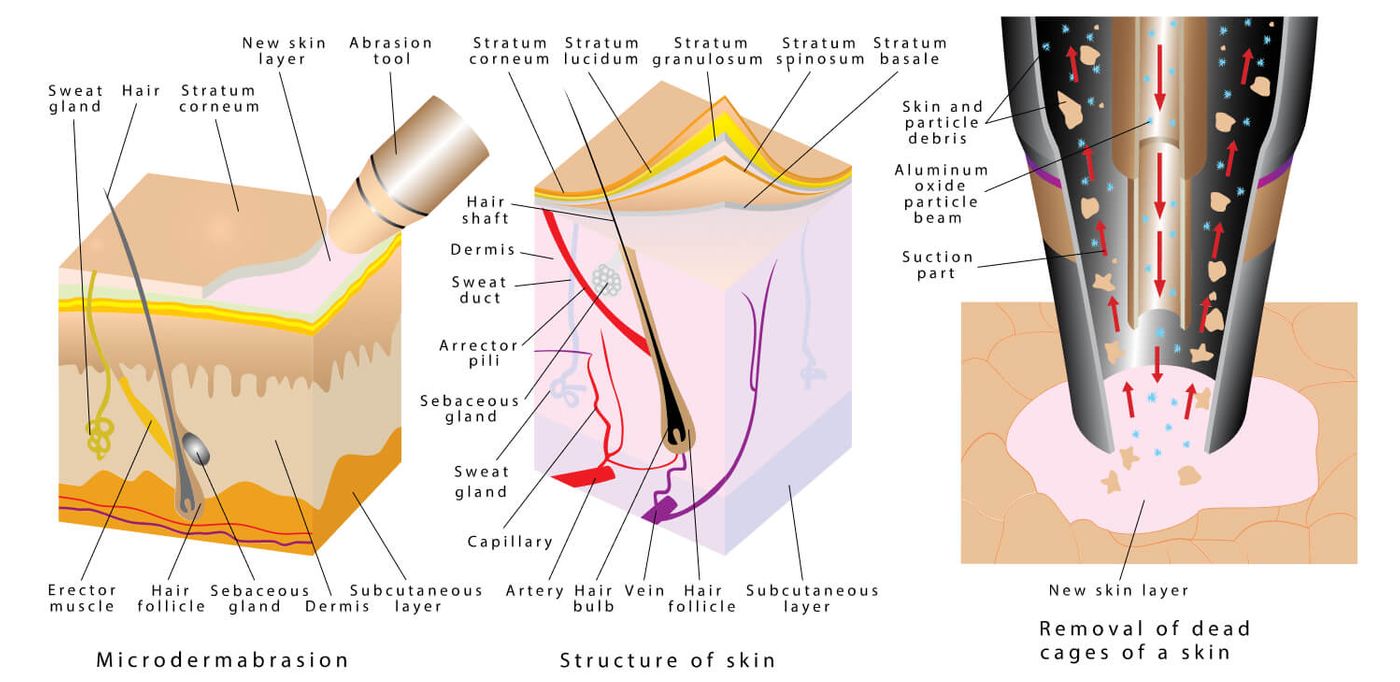 What is microdermabrasion?
Microdermabrasion is a non-surgical procedure that removes the outer layer of the skin to renew it. The process is performed using a moderately abrasive tool to sand down the skin. As a result, the patient will be left with smooth
The result of this procedure is hydrated in rejuvenated skin that continues to produce collagen and elastin over the next few weeks resulting in smooth, tighter, and refreshed looking skin.
When is microdermabrasion recommended?
Microdermabrasion is recommended for patients who are concerned with fine lines, wrinkles, hyperpigmentation, enlarged pores, blackheads, acne, acne scars, stretch marks, dull-looking skin, uneven skin tone, uneven texture, melisma, and/or sun damage.
To learn more about microdermabrasion and what it can do for you, contact us to schedule a consultation!
What are the different types of microdermabrasion?
Diamond-tip handpiece – this device will gently exfoliate dead cells in your skin. At the same time, it will suction them off immediately to remove them. The depth of the abrasion can be controlled by the pressure applied to the handpiece. This microdermabrasion application is recommended for the more sensitive facial areas such as the area surrounding the eyes.
Crystal microdermabrasion – this device uses a crystal-emitting handpiece to gently spray on fine crystals that will rub away outer layers of the skin. Like the diamond-tip handpiece, dead skin cells are suctioned off the skin as soon as they are rubbed away. The types of crystals that can be used with this device include aluminum oxide and sodium bicarbonate.
Hydradermabrasion is a more recent method that combines a simultaneous dermal infusion of products and crystal-free exfoliation. This process serves to stimulate collagen production while maximizing blood flow to your skin.
Refresh your skin with microdermabrasion!
We Are Here For You
Be certain that you are in the best hands of highly skilled, experienced, and dedicated healthcare providers. Relax and allow us to provide you with the highest level of care from the moment you walk through our doors. If you want to ask any additional questions or have any special requests, do not hesitate to let us know, we are here for you.