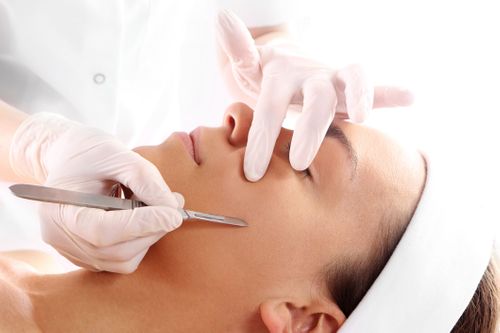 What is dermaplaning?
Dermaplaning is a gentle exfoliation that uses a scalpel to remove the fine hairs on your face known as "peach fuzz" while also exfoliating dead skin cells.
When is dermaplaning recommended?
Dermaplaning is recommended as a stand-alone facial or as an addon to some of our other treatments for enhanced results. This in conjunction with our Hydrafacial MD is the perfect prepping treatment for weddings and special occasions. It helps product penetration as well as creating smoother and brighter skin. It is important to note that the peach fuzz will not grow back thicker or darker however over time it will grow back to it's original state.
What are the benefits of dermaplaning?
• No downtime
• More even complexion
• Increased efficacy in conjunction with other treatments
• Smoother skin