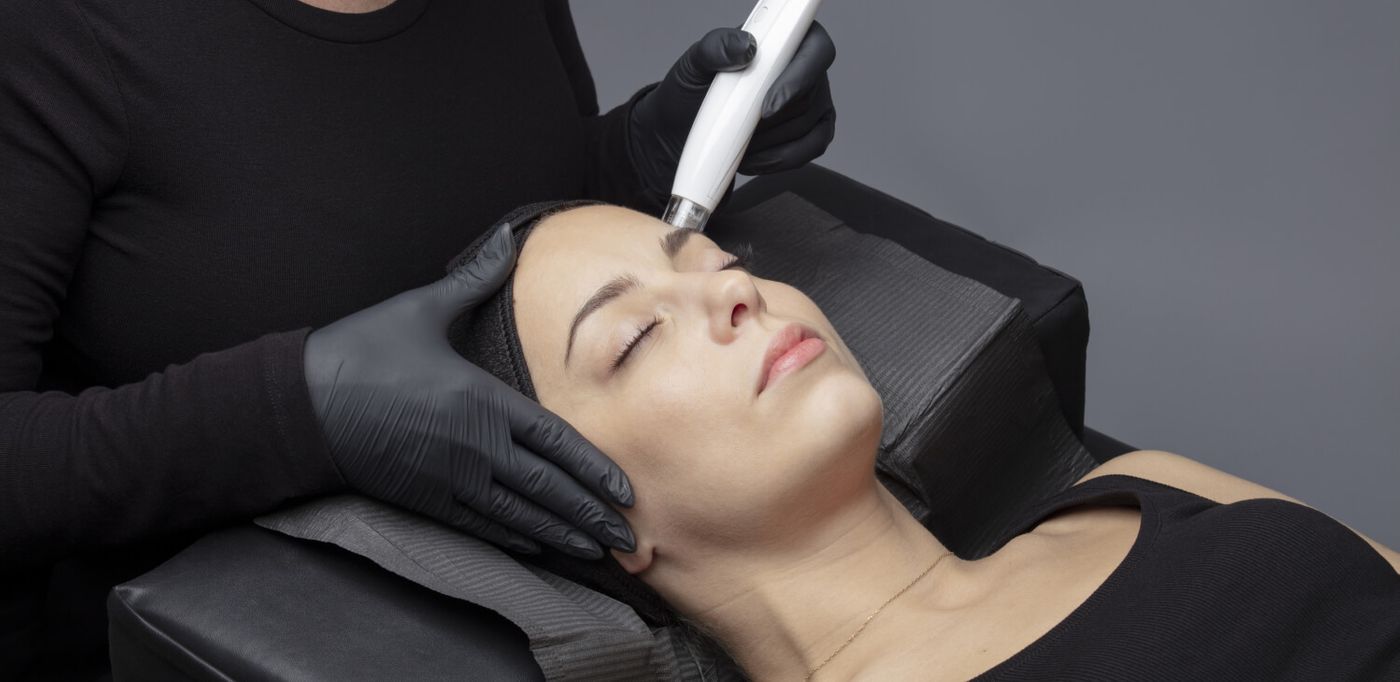 What is dermaplaning?
Dermaplaning is a non-surgical procedure that uses a scalpel to remove the fine hairs on your face known as "peach fuzz" while also exfoliating dead skin cells. The process is performed in your doctor's office and will result in baby-soft skin. Your skin will look refreshed, more even, and brighter.
When is dermaplaning recommended?
Dermaplaning is recommended for patients who suffer from acne breakouts, uneven skin, or just dull skin. This procedure will not diminish the appearance of fine lines or wrinkles but will smooth the skin's surface by removing dead skin and peach fuzz. With your newly refreshed skin, you will find that your makeup goes on smoother, too!
It is important to note that the peach fuzz will not grow back thicker but it will eventually grow back so it is important to continue receiving dermaplaning treatments to maintain the effects.
What are the benefits of dermaplaning?
Dermaplaning is a completely painless procedure that will exfoliate your skin while stimulating cellular turnover. You will be able to get the results from this procedure without having to take any time off from work and school. This procedure is safe for patients of all skin types and can even be used by pregnant women. Dermaplaning can be performed frequently to continue to enjoy its effects.
Dermaplaning can be used to boost the results from other procedures such as facials, laser treatments, microdermabrasion, and chemical peels by allowing better penetration of the product.
Give your skin a deep painless exfoliation with dermaplaning, schedule your first session today!
We Are Here For You
Be certain that you are in the best hands of highly skilled, experienced, and dedicated healthcare providers. Relax and allow us to provide you with the highest level of care from the moment you walk through our doors. If you want to ask any additional questions or have any special requests, do not hesitate to let us know, we are here for you.